This week ESE Direct brings you a selection of speed ramps for you to look at. Some of these great items include the Recycled Rubber Speed Table Kits and the 10mph Speed Ramp Radius End Sections 175mm wide. To see the full range, click here.
Promotions:
Heavy Duty Cable Protector Ramp with hinged lid
These protective cabling ramps interlink to provide continuous protection for any length of cable and are suitable for both temporary and permanent installation.

Our Price from £56.52(ex.VAT)
TRAFFIC-LINE Sectional Hose / Cable Protection Ramp with open top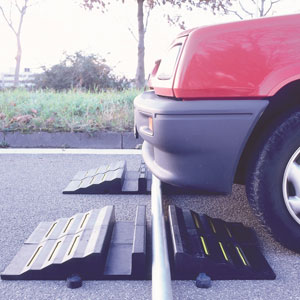 The Traffic-Line range of stainless steel litter bins all share modern and sleek designs, ideal for when you wish to supply functional waste disposal, but don't want to compromise on style. Suitable for many outdoor environments, including town centres and commercial settings.
Our Price from £68.02(ex.VAT)
Recycled Rubber Speed Table Kits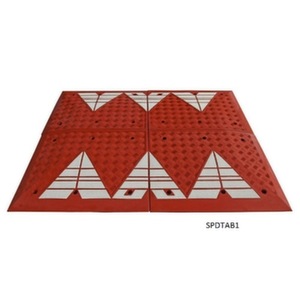 Slow down approaching traffic with our heavy duty speed table kits, these kits are ideal for use on construction sites, school lanes and other public areas where pedestrians are present. These speed tables are constructed from recycled rubber and finished in red with white reflective markings for visibility during difficult driving conditions.
Our Price from £548.73(ex.VAT)
10mph Speed Ramp Bundles
Safe and effective complete 10mph speed ramps consisting of yellow and black mid sections and yellow and black end sections.
Our Price from £177.03(ex.VAT)
10mph Instant Speed Ramp c/w cats' eyes 1830mm wide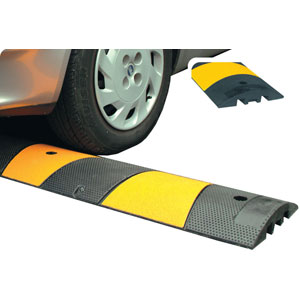 These are ideal for places where you need slow moving traffic: construction sites, schools, private roads, etc. These should be used anywhere where a risk of an accident could occur.
Our Price from £72.25(ex.VAT)
RoadQuake Rumble Strips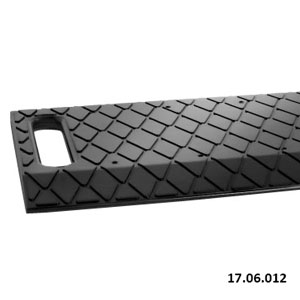 The RoadQuake rumble strips are designed with a non-slip textured surface to create audible vibrations throughout a vehicle which makes drivers aware of approaching speed restrictions or road works.
Our Price from £860.26(ex.VAT)
Traffic Calming Cable Protector 270 x 68mm 1.5m lengths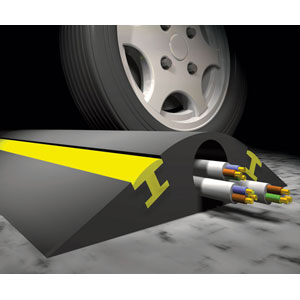 This multi-functioning cable protector is designed to provide protection to cables and wires, whilst also acting as a traffic speed controller—a cable protector and speed calming ramp packed into one single product. It is ideal for employing at sites where cables need to be protected from heavy duty vehicles, for example construction sites.
Our Price from £325.52(ex.VAT)
10mph Speed Ramp Radius End Sections 175mm wide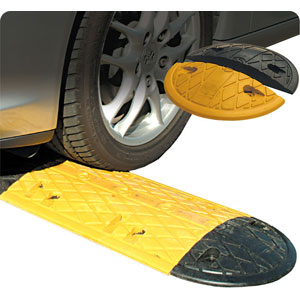 These tapered ends neatly complete a run. These are for use with the 10mph Speed Hump Sections 500mm Wide.
Our Price from £23.94(ex.VAT)