The brand new Apple Macbook Airs are now in stock at PC World starting from just £749.00!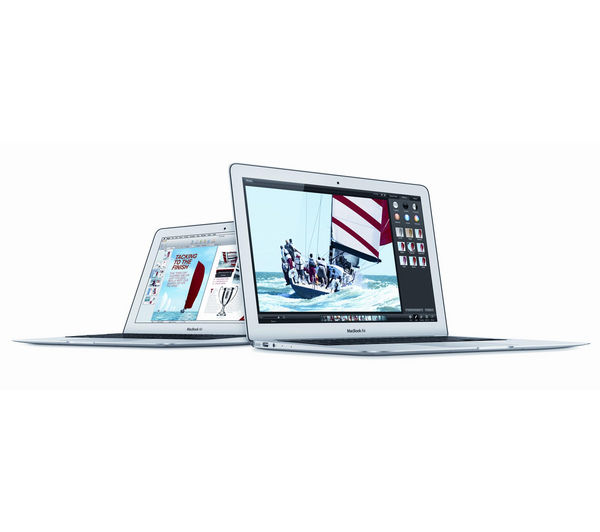 Fast, fun and full of features, the Apple MacBook Air is the perfect PC for serious computing on the move.
Compact:
Impressively compact dimensions belie the features and design that make for a premium computing experience, including a detailed HD LED screen, backlit keyboard for comfortable typing in low-light conditions and a durable and stylish silver chassis.
Battery Life:
You needn't worry about running out of battery throughout the day thanks to a nine hour active battery life, while standby mode keeps the computer primed for use for up to 30 days.
If you find yourself working for long periods of time, you can do it comfortable and accurately with the backlit keyboard that automatically senses the lighting conditions and sets the light level accordingly.
The multitouch trackpad features gesture control, including pinch-to-zoom, two, three and four finger swiping and inertia scrolling, which mimics iPad and iPhone scrolling for familiar and intuitive navigation.
Apple Conectivity:
The Macbook Air features Thunderbolt connectivity for comprehensive monitor and TV connectivity. All you need is an adapter to connect to your preferred screen type for computing and media on a bigger screen.