This week, ESE Direct have an extra 15% off Industrial Fans, which are perfect for keeping cool in the Summer weather. To see the full range, click here.
Promotions:
Sealey 20″ Industrial High Velocity Drum Fan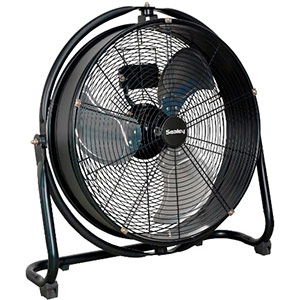 Move huge volumes of air with our industrial fans. Every warehouses / workshop should consider purchasing an industrial fan, not only do they aid in keeping work areas cool during summer but these heavy duty drum fans are capable of circulating airflow when working with flammable and harmful substances.
Was from £115.52 Now from £98.19 (ex.VAT)
Sealey 24″ Industrial High Velocity Drum Fan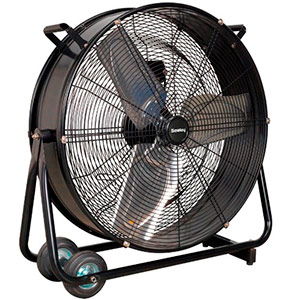 Keep your workshops & warehouses cool and safe with our high velocity drum fans. These two speed 24″ industrial fans are capable of moving large volumes of air, constructed using heavy duty gauge steel the casing, guard and frame create a robust, long lasting unit. The fan's blades are carefully balanced and fully guarded providing a safe and quiet operation and each unit if fitted with a BS approved plug.
Was from £162.07 Now from £137.76 (ex.VAT)
Sealey 24″ Industrial High Velocity Orbital Drum Fan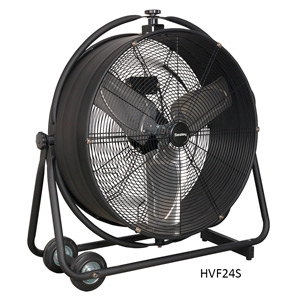 Warehouses & workshops can become too hot during the summer months increasing the chances of heat exhaustion, dehydration and other heat related illnesses. These issues if not prevented / corrected may result in a reduction of employee efficiency and in extreme cases may result in staff becoming too ill to work. These heat related issues can be easily corrected using a number of cost effective methods, one of which is the introduction of some industrial fans.
Was from £174.56 Now from £148.38 (ex.VAT)
Sealey 30″ Industrial High Velocity Drum Fan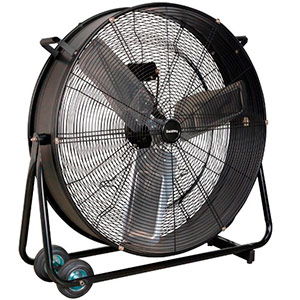 Suitable for use in multiple industrial, commercial or agricultural settings including automotive workshops, showrooms and much more. These fans aid in preventing the build up of any hazardous fumes as well as the build up of heat by moving huge volumes of air quickly.
Was from £191.19 Now from £162.51(ex.VAT)
Sealey 30″ Industrial High Velocity Pedestal Fan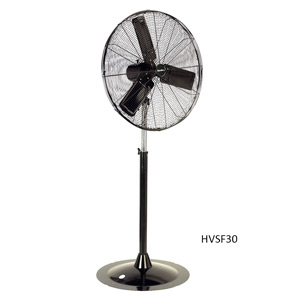 During the summer months warehouses, workshops and other workplaces can become hotter, more uncomfortable places to work. If such workplaces become too hot for too long, side effects may arise such as dehydration, heat exhaustion and other similar issues.
Was from £191.19 Now from £162.51 (ex.VAT)
Sealey 42″ Industrial High Velocity Drum Fan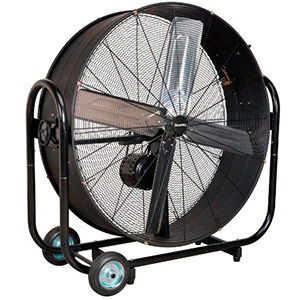 While this fan is suitable for most industrial, commercial and agricultural applications, our 42″ industrial fan is best suited for use in large workshops / warehouses. This industrial fan is the largest in our range (smaller fans are available) and is supplied with a professional belt drive motor that together with carefully balanced blades ensures smooth and quiet performance.
Was from £407.31 Now from £346.22(ex.VAT)