This week, ESE Direct brings you a selection of cable protectors offering an Extra 15% off. To see the full range,click here.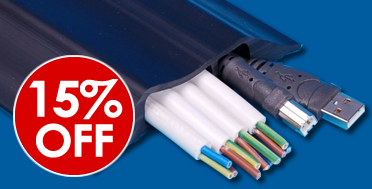 Promotions:
Indoor Cable Covers Black and Grey – 9m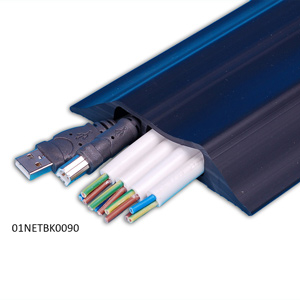 Providing a safe working environment is high on the list of most businesses, and it can often be the simplest solutions which are the most effective.
Was from £46.17 Now from £39.25
9m Hazard Identification Cable Covers – Red or Yellow Stripes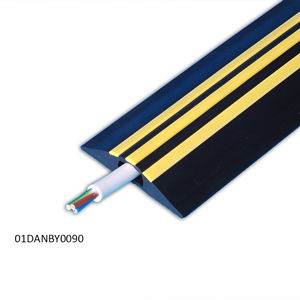 Many offices and workplaces have the unavoidable trail of cables and wires. What is avoidable are the hazards that loose cables can create. Protect your workers and your business from trip related accidents by installing these hazard identification cable covers.
Was from £67.54 Now from £57.41
9m Low Volt Yellow Cable Cover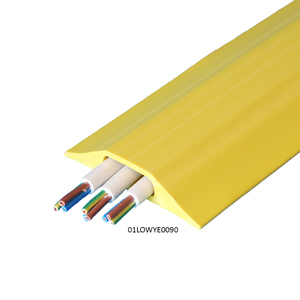 The yellow Low Volt cable protector offers a high visibility solution (non reflective) to cable management. The yellow Low Volt cable protector has been tested to BS6458 know as the "Glow Test" where a glowing hot (750 degrees) wire is placed upon the product for 30 seconds and does not ignite.
Was from £75.24 Now £63.49
Indoor or Outdoor Industrial Cable Protectors – 5 & 9M Rolls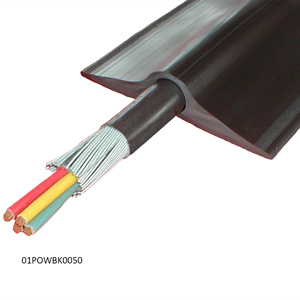 Industrial cable protectors are essential to help prevent slips, trips and falls in the workplace as well as protecting the important cables running through it.
Was from £86.58 Now from £73.59
Crystal Clear See Through Indoor Cable Cover – 9m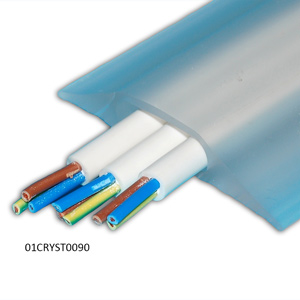 It can be a challenge keeping loose cables and wires looking organised in the modern workplace or home, especially if you wish to be able to identify the cables easily, perhaps for maintenance reasons at a later date.
Was from £72.40 Now from £61.54
Traffic Calming Cable Protector 270 x 68mm 1.5m lengths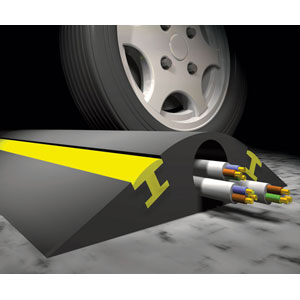 This innovative cable protector also doubles as a traffic calming ramp. This is great for warehouses or construction sites where cables need to be protected for heavy duty vehicles. It is fire retardant to BS476 Part 7 Class 3 and tested for non-conductivity BS903-C5.
Our Price £325.52
Rubber Cable Protection Ramps 1.2m long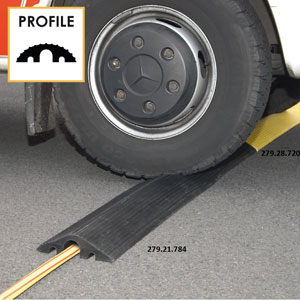 Protect electricity cables from vehicles driving over them with these rubber cable protection ramps. Their tough, bridge design is able to withstand the repeated pressure of cars, HGVs and forklift trucks pressing down on them. Covers for cabling also act as a health and safety measure to prevent injury to passing pedestrians.
Our Price from £45.55
H/D Cable Protector 105mm x 30mm – per metre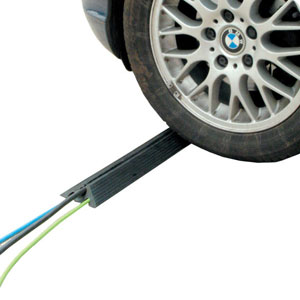 These heavy duty cable protectors are great for protecting cables from foot or vehicle traffic. Featuring a 20mm diameter top hole, and two 15mm diameter lower holes, this product is cut in lengths by the metre, when ordering please specify the amount of metres required.
Our Price from £14.11